"Play With Me!"
Online Workshop
For better cooperation, more fun and deeper connection with your children
How are you feeling?
Maybe your kids are not listening and you find yourself repeating the same thing a million times and you end up yelling, bribing or threatening your child, and it doesn't feel right...
Maybe your child is having lots of meltdowns and tantrums or is aggressive with you, other kids or pets, and you'd like some ideas to help him be with his emotions in a non-hurtful way...
Maybe you've found that every conflict with your child escalates until either you or him end up losing it and you'd like to know how you can avoid that...
Maybe you're struggling with daily tasks with your child such as getting dressed and out of the house, teeth-brushing, mealtimes, bedtime, being gentle with her sibling, etc. and you'd like to find some ease?
Maybe your child has gone through some stressful events that are affecting his behaviour (birth trauma, separation, hospitalisation, etc.) and you'd like to help him heal?
Maybe you're simply finding yourself a little too serious and you'd love to have fun with your child, but you're not sure how?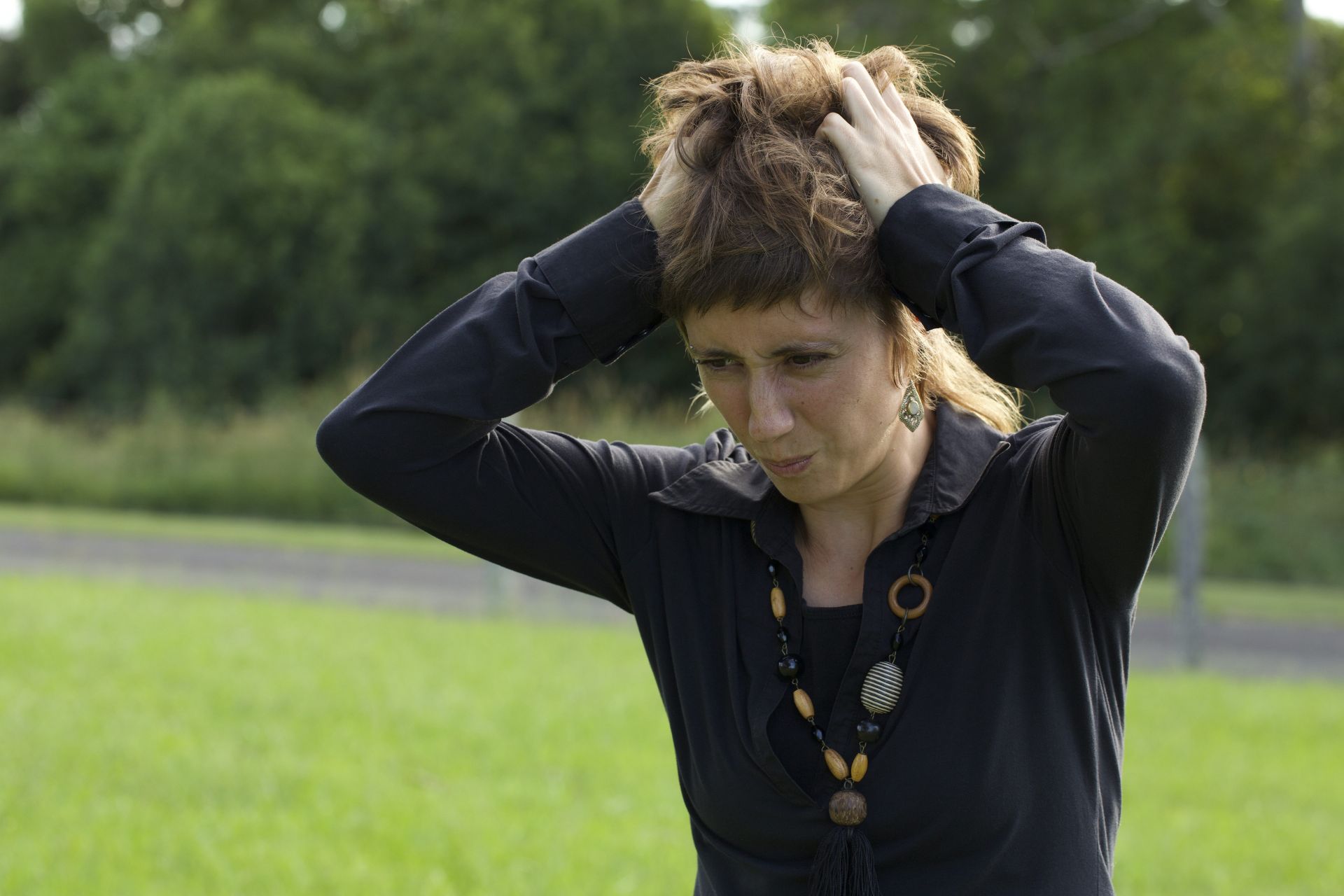 If you recognise yourself in some (or all) of the suggestions above,
I'm sending you lots of compassion and love right now.

And I want to celebrate you for being here!

For being willing to do things differently,
For being open to new ideas!

If you want more fun, more ease and a deeper connection with your child(ren), you've came to the right place!
In this course, you'll learn:

Why children don't listen and refuse to cooperate

How using specific types of play can avoid conflicts and create connection instead

The 4 steps required to invite your child to do what needs to be done.

How you can support your child with his big emotions (tantrums, aggression, etc.)

What you can do when you don't feel like playing
Examples of daily parenting struggles you'll be offered playful solutions for
Bedtime!
Toilet and potty learning
Getting dressed and leaving the house
Toothbrushing
Aggression (hitting, kicking, ...)

When mum/dad got angry

Sibling rivalry

Separation anxiety

Medical interventions

Difficult birth experience

Welcoming a new baby in the family

And so much more!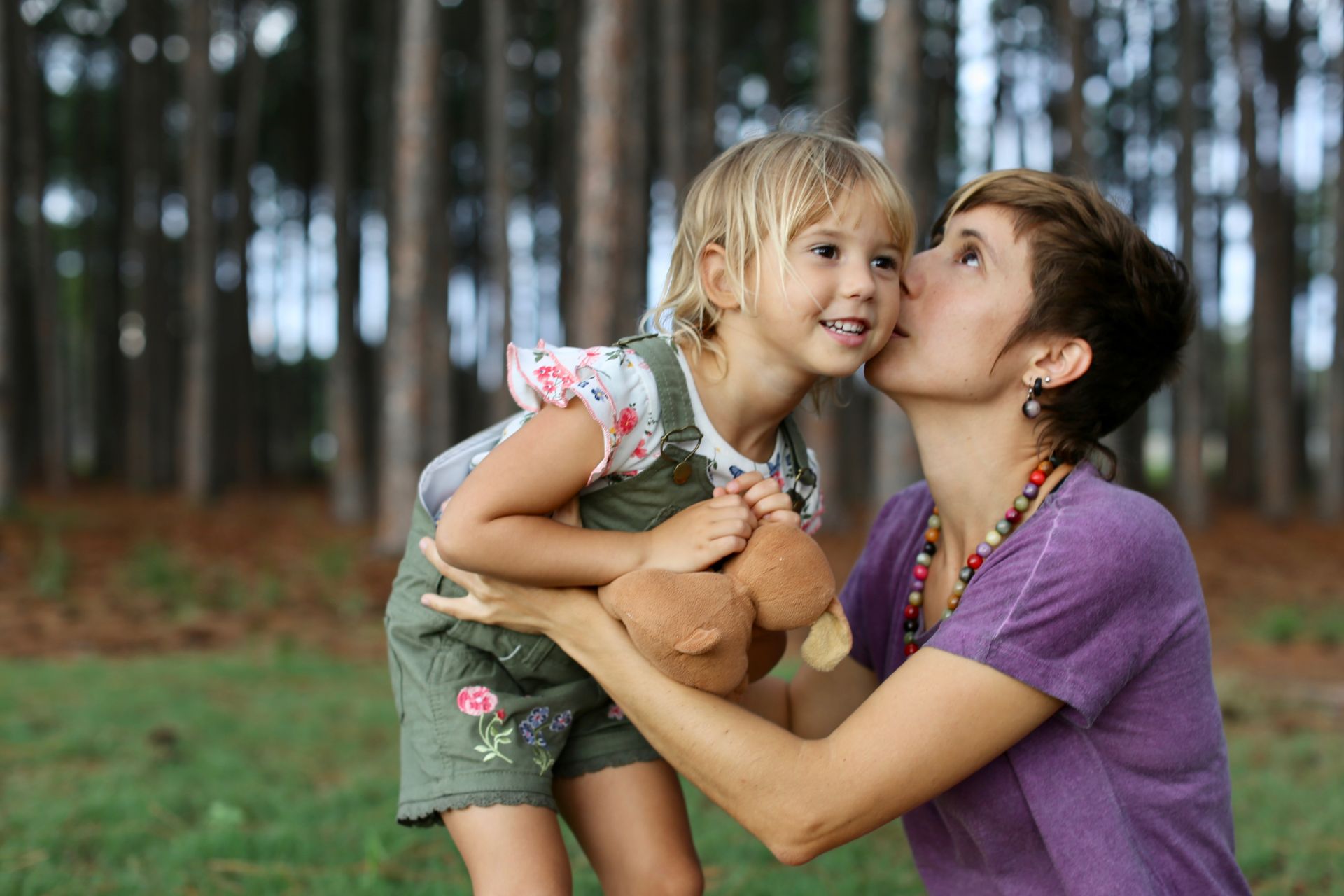 Two recorded videos sent to your inbox

3 hours of content in total

Self-paced course

Unlimited access

Printable PDF with a long list of games!
What you will NOT find in this course:

tricks and manipulation

punishments, bribes, rewards

time-out (which is a form of punishment)
What you WILL find in this course:
information based on the latest research in psychology, somatic healing and neuroscience


trauma-informed advice

nurturing and loving recommendations based on attachment theories
Manon, your workshop has been life changing for us.

We truly value the games you've taught us. I've adapted some of them and even created a few to suit our needs!

I'm so grateful for your workshop.
You've really shown me how to be more fun with my girls and I've seen such a shift in A.'s general behaviour!! She has been so much happier and she's now (mainly) co-operative. She's behaving better with her little sister too now.

Also, I'm so much calmer. If she starts throwing a tantrum, I approach it differently now and it's much better.

A. is thriving. Our parenting is better. Life is more fun.
Thank you!

I can only recommend Manon's workshop: engaging, fun, informative, it has helped me so much with my daughters! Our home is now so much more fun, light and uplifting, with light-heartedness replacing frustration and defeat. Thank you so, so much Manon!"
Ellie, Brisbane
I'm so glad I did Manons workshop "Play with Me"! My daughter and I are loving playing the games and I feel like our relationship is growing stronger and I feel more calm and confident in my role as a mother because I know that there is always a game we can play together for any tricky situation that comes up. I have Manon's notes printed out and both me and my husband use it as a go-to manual whenever there is a situation that we're not sure how to fix. I no longer feel the need to use punishments or rewards and it's also very good training for me to let my inner child out and to stay present with my daughter. Thank you so much Manon for making my family calmer and happier.
Nina Sheran, Gold Coast



I can't recommend enough the "Play with Me" workshop!
Manon is a beautiful soul made for this work. Her passion shines through the content and her energy! I found the workshop so helpful, insightful and grateful to be able to connect with my little boy through his world… by play. I feel completely centred, calm as I was reminded I have everything I need within to consciously parent and play.
JENNA, GOLD COAST

Are you:
tired of repeating yourself and yelling to get your kids to do what needs to be done?
feeling done with punishments, threats and bribes?
willing to handle your child's behaviour in a way that feels good to both you and him?
ready to open your mind to new methods and ideas?
craving to have fun with your child and connecting deeper with him?
willing to help her navigate her emotions with play and compassionate space holding?
willing to help your child release frustration in a non-hurtful way so he's less aggressive and has less tantrums?
ready to get on the floor and play with your child (without having to do it all day either!) to create unforgettable memories?
If you've said "yes" to some of the questions above, then this course is for you and both you and your children are going to LOVE it!
After offering 23 "Play with Me!" workshops in person all around Australia, I've recorded this online workshop for you, so that you too can benefit from this workshop, wherever you are in the world!

It's packed with information, games & practical tools for you to use immediately with your children.


Guaranteed Security using one of the most advanced encrypted systems on the market.
The information in this page is being processed and encrypted securely using industry-leading encryption and fraud prevention tools.
Manon's workshop is fun, interactive and easy to follow.
I finished the workshop feeling armed with a new found love for play and couldn't wait to try some of the games with my 2.5yo.
Instantly I saw a change in her behaviour thanks to Manon's tips and game ideas.

I now feel confident that I can help my daughter grow in a fun and peaceful environment and be the Mum I've always wanted to! She has literally changed my outlook on parenting a 2 year old!!

I highly recommend Manon's workshop to any parent!!

Thanks again Manon.
I have already tried a few games with my daughter and despite her not napping today we have had a wonderful afternoon where it would usually be a lot of tears and anger (from both of us!)
Breanna, Brisbane
Manon has such a beautiful gentle approach that resonated with me so deeply.... I know it's exactly what my children have needed... a parent that focused on presence.... not perfection!
Manon gave us practical strategies for play based support for children with their big emotions.... but she did this in a way that took the pressure of my already busy day to day expectations and made it achievable by explaining the 'why' and 'how' of lasting connection and secure attachment with our children....
This has been the missing information in my parenting journey so far!!!
Thank you Manon for your empathy and sharing your knowledge and know how, with us.... I know now the best days are yet to come.... my children are not broken! ... and I look forward to simply loving them and playing with them into secure relationship with me and into their own confidence, light and healing journey.... as I grow in my healing too and honour myself as 'mother' to them also...
To better days.... thank you from the bottom of my heart
Rhiannon, Central Coast


What an inspiring workshop! I came close to tears of relief and happiness discovering the beautifully simple, play based ways I can help my child heal from events such as a traumatic birth and separation. I also can't wait to put into practice the little games to help day to day life move along more harmoniously. I'm looking forward to deeper connections and a lighter, more joyful style of parenting.


Lucy, Brisbane


More Testimonials!
I have done the "Play with Me!" Workshop and would highly recommend it to all caregivers seeking a gentle, respectful way to connect, understand and communicate with their children.
Manon's deep authenticity and nurturing nature bring such depth to the rich and fun content she shares...
We immediately tried implementing some of her games the morning after the workshop. One to aid with tooth brushing with my fierce almost 3 year old as we hadn't been able to brush them for a while without tears...
What a difference!!!
Everyone was laughing, she wilfully opened her mouth for me to brush her teeth, and we got it done in a fraction of the time it normally takes, with all of us in a happy mindset.
The only downfall was that my 4 year old who normally brushes his own teeth quite independently, asked me to do the game with him too 🤣. That evening and the next morning I tried the same approach, wary that the novelty might have worn off - but again my daughter happily opened her mouth - relishing not the brushing itself, but instead anticipating this special time she was getting connecting with mummy <3
I later made up a game for washing hair in the bath, which was a success (we have three kids 4 and under in the bath at one time); and after bath time my oldest asked if I knew any games for 'getting dried'. 😂
Manon's gentle approach is already having a positive impact on our family and I'm so grateful to have taken this workshop. It confirmed to me that how I instinctually parent my children will nurture and strengthen our relationship; and that in those times when I am exhausted and frustrated and my 'head' tries to take charge, to take a step back and parent from the heart.
Lucy, hobart
Wow! What an amazing workshop!
I am filled with confidence and clarity around how I can better support my three boys as we grow and learn together.

I've already put some of these games into practice and I'm blown away by the reaction of my youngest son, it's already starting to bring more lightness and a safe refuge for him to share his feelings with me.

Thanks Manon for helping to normalise parenting and bringing an alternative, loving way to be with our beautiful children so they can grow into well adjusted, empathic adults.

PAIGE HAINES, CANUNGRA


The Play With Me Workshop really helped me understand my toddler and the way that he thinks and understands the world. I feel so much more at ease in my day to day parenting now! Thank you Manon for giving me the confidence to parent again!

TOM, MINNESOTA
"I came to the Play With Me workshop already being what I considered an aware parent and practice attachment/respectful parenting, but wow I learnt so much from Manon during that workshop!

I feel like I have this whole new toolbox of games that I can now turn to with my girls. In those stressful situations I was still finding myself turning to old habits of reward or punishment to try to get things done as this is how I thought would get results (from my own childhood experience).

However this was a huge game changer and already that afternoon went home and started implementing some games with my eldest girl.
Will be forever grateful for what you shared with us, I feel even more empowered and look forward to peaceful parenting with my babies!"
Thanks again for a wonderful workshop!


Ina, Perth
Manon.

Manon is trained in Aware Parenting and in Somatic Experiencing (trauma healing through the nervous system).

She's the mum of a beautiful 7 year old girl who is challenging her every day to become the best mum possible for her.

Manon works 1-on-1 with parents from all over the globe, helping their mind & body heal from past traumas, and handle stress and emotions better.
She teaches self-regulation from her compassionate and grounded presence, with the aim to empower the mums and dads in front of her.

She believes that raising children with awareness and respect is the only way to make the world a better place.
She shares this message with passion, and lots of compassion for all the parents out there.
If you have any questions or technical difficulties, feel free to send us an email here!
Created with